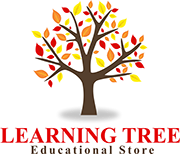 1450 HEADON ROAD
BURLINGTON, ON
(905) 319-2690
NEW LOOK. NEW CONCEPT. NEW EXPERIENCE.
AUGUST STORE HOURS:
Monday – Thursday:
9 am - 8 pm
Friday: 9 am - 7 pm
Saturday: 10 am - 5 pm
Sunday: 12 pm - 4 pm
NEW! Drama & Dance Teacher Resource



Step by step lesson plans
Literacy and other cross-curricular connections
Meaningful and authentic arts experiences for all students
Assessment & evaluation tools
Drama & Dance in the Canadian Classroom is a new resource that addresses Drama & Dance curriculum expectations for elementary students. Written by an experienced Arts specialist.