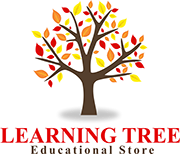 1450 HEADON ROAD
BURLINGTON, ON
(905) 319-2690
NEW LOOK. NEW CONCEPT. NEW EXPERIENCE.
JULY STORE HOURS:
Monday – Friday:
9 am - 6 pm
Saturday: 10 am - 5 pm
Sunday: 12 pm - 4 pm
Canada & Beyond Social Studies Teacher Resources



Step by step lesson plans
Inquiry-based learning opportunities and projects
Differentiation and assessment in all lessons
Written by experienced educators
Canada & Beyond is a new series of comprehensive and teacher-friendly resources that addresses the revised Ontario social studies curriculum for grades 1 - 6.