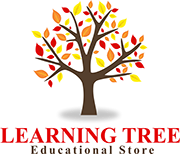 1450 HEADON ROAD
BURLINGTON, ON
(905) 319-2690
NEW LOOK. NEW CONCEPT. NEW EXPERIENCE.
JULY STORE HOURS:
Monday – Friday:
9 am - 6 pm
Saturday: 10 am - 5 pm
Sunday: 12 pm - 4 pm

CREATE WITH ME! ART SUMMER CAMP
July 9-13
9 am - 11:30 am
Investment: $160
August 13-17
9 am - 11:30 am
Investment: $160
Calling all budding musicians, dancers and artists of all kinds (4-9 years of age)! Join us for a week long ART ADVENTURE! Campers will dabble in daily doses of musical instruments, creative movement and will create art pieces using a variety of media. This program is taught by Arts Specialist-certified elementary teachers. Note: The July & August sessions are unique with no repeats.