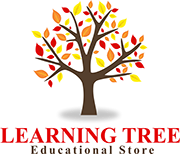 1450 HEADON ROAD
BURLINGTON, ON
(905) 319-2690
NEW LOOK. NEW CONCEPT. NEW EXPERIENCE.
STORE HOURS:
Monday – Thursday:
10 am - 8 pm
Friday: 10 am - 7 pm
Saturday: 10 am - 5 pm
Sunday: 12 pm - 4 pm

PD Day Camps
Our high-quality PD Day programming has been enjoyed by hundreds of young people. Give your child an experience to remember!
WINTER ANIMAL EXTRAVAGANZA
Friday November 23rd, 9am-12pm
Ages 4-9
Cost: $35
Winter is almost upon us! Join us for a morning filled with winter animals of all kinds! Slip-sliding penguins, super seals, polar bears and more. Each camper will adopt a winter friend to take home as well!