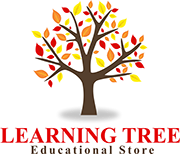 1450 HEADON ROAD
BURLINGTON, ON
(905) 319-2690
NEW LOOK. NEW CONCEPT. NEW EXPERIENCE.
AUGUST STORE HOURS:
Monday – Thursday:
9 am - 8 pm
Friday: 9 am - 7 pm
Saturday: 10 am - 5 pm
Sunday: 12 pm - 4 pm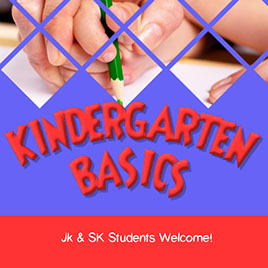 KINDERGARTEN BASICS
Grades: JK/SK
Dates: Saturdays, beginning Sept. 29th (8 weeks), 9-9:45 am
Investment: $175 + HST
We welcome JK & SK students to our classroom for this 8 week session. Classes are spent developing early literacy (e.g., letter recognition, letter sounds, early sight words, handwriting, etc.), and numeracy skills (e.g., number recognition, counting, simple operations, patterning, number composition, etc.) in a fun, engaging, and meaningful way.
Cancellation and Refund Policy
To guarantee a spot in your program of choice, full payment must be received at the time of registration. Payment is non-refundable at anytime. A $25 (+HST) Administration Fee will be applied for any transfer or credit request following the date of registration. 30 days prior to the commencement of the term, there are no transfers or class credits issued. Class credits will not be issued due to illness or student scheduling conflicts