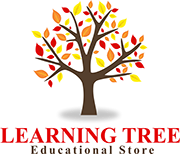 1450 HEADON ROAD
BURLINGTON, ON
(905) 319-2690
NEW LOOK. NEW CONCEPT. NEW EXPERIENCE.
STORE HOURS:
Monday – Thursday:
10 am - 8 pm
Friday: 10 am - 7 pm
Saturday: 10 am - 5 pm
Sunday: 12 pm - 4 pm

READY SET KINDERGARTEN SUMMER CAMP
July 23-27
9 am - 11:30 am
Investment: $160
August 7-10 (short week)
9 am - 11:30 am
Investment: $145
A program designed for children entering or currently in the Full Day Kindergarten program (FDK) in September. Each morning students will participate in circle time, centre activities, a craft, snack, and stories/songs. An emphasis will be placed on fostering independence in preparation for "Big Kid School"! The program is taught by fully qualified elementary teachers. Note: The July & August sessions are unique with no repeats.